Sony Cyber-shot DSC-W310 test / review by Camera Labs – cheap compact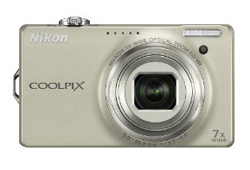 Sony Cyber-shot DSC-W310
Camera Labs has reviewed a budget digital camera from Sony. The camera is called Sony Cyber-shot DSC-W310 and features 12 megapixels along with 4x zoom and image stabilization.
Some key features for the Sony Cyber-shot DSC-W310:
-12.1 megapixel image sensor
-4x optical zoom lens (28-112mm)
-2.7″ LCD screen
-Image stabilization
-Able to take 640 x 480 videos at 30 fps
-Uses Memory Stick Duo and SD memory cards
Camera Labs ends up giving the Sony Cyber-shot DSC-W310 a "Recommended" rating with an overall score at 81%. The W310 scores highest on build quality and value for your money while scoring a little lower on image quality, handling and specifications. The reviewer finds the camera to have a few good points like useful zoom range, the smile shutter works and there is a dedicated movie and still photo switch. On the negative side we find areas such as no optical image stabilization, noise at higher ISO levels and there are few scene modes. It seems like the Sony camera is a good compact, but there are other compacts in the same class that can offer as much or more.
Read the full review of the Sony Cyber-shot DSC-W310 digital camera here.