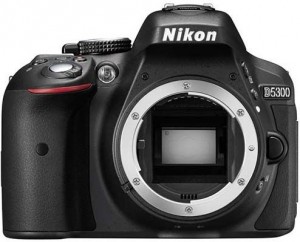 Nikon D5300 DSLR camera
Photography Blog has reviewed a new DSLR camera from Nikon called Nikon D5300. It comes with a might 24.2 megapixels and nifty features such as GPS and Wi-Fi.
Some key features for the Nikon D5300 DSLR camera:
-24.2 megapixel image sensor
-3.2″ LCD screen
-39-point autofocus system
-Built-in Wi-Fi connectivity
-GPS connectivity
-Full HD movies at 1080/50/60p with stereo sound
Photography Blog ends up giving the a "Highly Recommended" rating with 4.5 stars out of 5 possible. Overall the Nikon camera scores very high with highest scores on value for your money, features, design and image quality. The only place where the D5300 scores a little lower is on how easy it is to use.
This DSLR seems like a mighty fine camera, but not that much has changed from the previous model: the D5200.
Read the full review of the Nikon D5300 DSLR camera here.