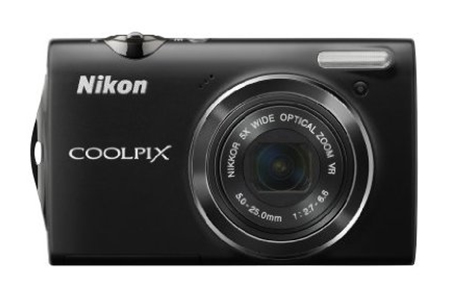 Nikon Coolpix S5100
Neocamera has tested a digital camera from Nikon that has fast shutter speeds. The Nikon Coolpix S5100 also has over 12 megapixels and a 5x wide-angle zoom lens. Let us hear what Neocamera thinks about this Nikon digital camera.
Some key features for the Nikon Coolpix S5100 :
-12 megapixel image sensor
-Shutter-speeds from 1/1500s to 4s
-5x optical zoom lens (28-140mm)
-Optical image stabilization
-2.7″ LCD screen
-HD movie recording (720p)
-Uses SD and SDHC memory card
Neocamera ends up giving the Nikon Coolpix S5100 a "Good" rating. On the positive side the reviewer find aspects such as fast and reliable auto focus, it is easy to use and the image quality is pretty good. On the negative side we find issues such as some purple-fringing, short battery life and the time between each shot. Overall the Nikon Coolpix S5100 seems like a pretty good camera, but it has a hard time standing out from all the other compact cameras in the same class.
Read the full review of the Nikon Coolpix S5100 digital camera here.