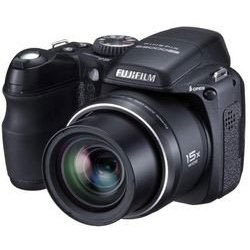 Fujifilm FinePix S2000HD
The acclaimed website DIWA Labs has tested a superzoom camera from Fujifilm with 15x optical zoom called Fujifilm FinePix S2000HD. The camera also supports high definition (HD) format so you can watch photos and videos on HD televisions for clearer pictures.
Some key features for the Fujifilm FinePix S2000HD:
-15x optical zoom (27.6-414mm, f/3.5-5.4)
-10 megapixel sensor
-2.7″ LCD screen
-Dual image stabilization
-High definition 16:9 format suitable for full wide-screen display
Read all the test of the Fujifilm FinePix S2000HD camera here.
The tests done by DIWA Labs are very technical so you need to read their test guide to understand the test results.