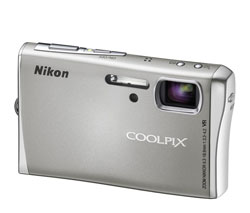 Digital Camera Resource Page has reviewed the Nikon Coolpix S51 compact camera. This Nikon camera is ultra compact in size, has 3x optical zoom, 8.1 mega pixels and a large 3-inch LCD display. Nikon have also a very similar camera called Coolpix S51 adds wireless connectivity.
Dsresource.com ends up giving the Coolpix S51 giving a very average score because it really does not stand out from it competitors and the compact camera have a tendency to produce a bit pictures because of heavy noise reduction.
Read the full review at dsresource.com.