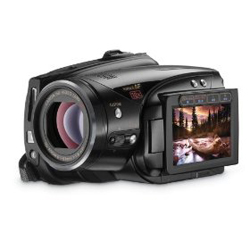 Canon Vixia HV40
Camcorder Info has reviewed the Canon Vixia HV40 camcorder. This Canon camcorder is one of the few new HDV recorders from Canon in 2009 so it will be interesting to see what the reviewer thinks about this camcorder.
Some key features for the Canon Vixia HV40 camcorder:
-HDV video format
-10x optical zoom lens (43.6-436mm)
-200x digital zoom
-1/2.7 inches CMOS sensor
Camcorder Info ends up giving the Canon Vixia HV40 a pretty good review. If you are looking for HDV camcorder for the consumer marked the Vixia HV40 is a strong choice. The reviewer is a bit disappointed with that Canon did not put more effort into developing more features for this model.
Read the full review of the Canon Vixia HV40 camcorder here.