Praktica announces Praktica DPix 5000WP waterproof digital camera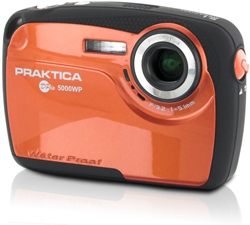 Praktica DPix 5000WP
Prakticka has announced a new digital camera. The compact camera is called Praktica DPix 5000WP and is waterproof with a modest 5 megapixels, but at a low price.
Some key features for the Praktica DPix 5000WP:
-Waterproof
-1/3.2" CMOS sensor
-5 megapixels
-5 scene modes
-5 white balance settings
-Able to record 720p HD video at 30 frames per second
-Uses AAA batteries
The Praktica DPix 5000WP will be available soon according to Amazon.de and will cost about €63.98.