Pentax Optio RZ10 test / review by CNET UK – easy to use digital camera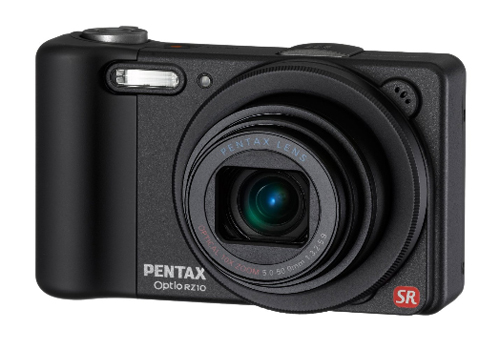 Pentax Optio RZ10
CNET UK has reviewed a compact camera from Pentax that is supposedly very easy to use and the camera does not cost too much. The camera is called Pentax Optio RZ10 and has plenty of megapixels and a pretty wide lens starting at 28mm.
Some key features for the Pentax Optio RZ10:
-14.1 megapixel image sensor
-10x optical zoom lens (28-280mm)
-Image stabilization
-2.7″ LCD screen
-720p high-definition video
-Uses SD and SDHC memory cards
CNET UK ends up giving the Pentax Optio RZ10 an overall rating of 4 out of 5 possible stars. On the positive side the reviewer finds aspects with the RZ10 such as useful zoom range, the camera is easy to use, the grip is good and it comes with a nice price tag. On the negative side we find a couple of issues like no optical zooming while recording video and there is no HDMI output. Overall the Optio RZ10 seems like a fun and good family camera.
Read the full review of the Pentax Optio RZ10 digital camera here.