Panasonic Lumix DMC-TZ8 / Panasonic Lumix DMC-ZS5 digital camera test / review by Camera Labs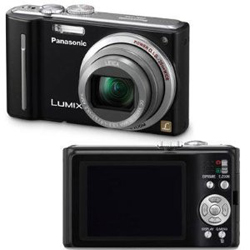 Panasonic Lumix DMC-TZ8 / ZS5
Camera Labs has reviewed a budget compact digital camera from Panasonic. The camera is called Panasonic Lumix DMC-TZ8 (and Panasonic Lumix DMC-ZS5 in some markets) and has 12 megapixels, 12x optical zoom and the ability to record video.
Some key features for the Panasonic Lumix DMC-TZ8 / ZS5:
-12.1 megapixel image sensor
-12x optical zoom lens (25-300mm)
-Optical image stabilization
-2.7″ LCD screen
-Sonic Speed AF system
Camera Labs ends up giving the Panasonic Lumix DMC-TZ8 / Panasonic Lumix DMC-ZS5 a "Highly Recommended" rating with an overall score at 85%. The Panasonic camera scores highest on specifications and build quality, a little lower on value for your money and lowest on image quality and handling. The reviewer likes aspects of the camera such as manual controls, very good image stabilization, quiet video zooming and good battery life. On the negative side we find that the video microphone is susceptible for wind noise, no video button and limited continuous shooting. Overall the TZ8 seems like a good budget compact from Panasonic.
Read the full review of the Panasonic Lumix DMC-TZ8 / ZS5 digital camera here.