Olympus FE-5050 digital camera test / review by CNET UK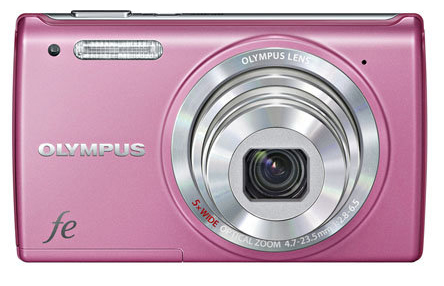 Olympus FE-5050
CNET UK has reviewed a digital camera called Olympus FE-5050. This entry level compact camera from Olympus has plenty of megapixels and a nice zoom range starting at 26mm. The camera also has features such as magic filters and iAuto mode which should fit beginners to the world of photography.
Some key features for the Olympus FE-5050 camera:
-14 megapixel image sensor
-5x optical zoom lens (26-130mm)
-Digital image stabilization
-2.7″ LCD screen
-iAuto mode
-Advanced face detection
-14 scene modes
-Magic filters
CNET UK ends up giving the Olympus FE-5050 an overall rating of 3 stars out 5 possible. There are several positive points to the camera including a low price tag, compact size, high resolution, magic filters and robust construction. But there are also some shortcomings like not so top of the line image quality and you get no hand grip. The 5050 has some nice features, but there are other camera on the market that might be better.
Read the full review of the Olympus FE-5050 digital camera here.