Nikon Coolpix S80 test / review by Photography Blog – compact camera with 3.5″ OLED screen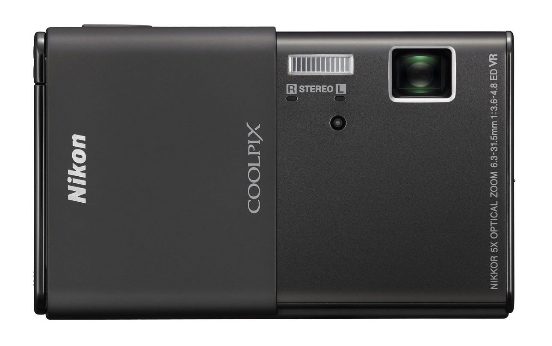 Nikon Coolpix S80
Photography Blog has reviewed a compact camera from Nikon. The Nikon camera is called Nikon Coolpix S80 and among its main features we find a very large OLED LCD screen and over 14 megapixels. The S80 is also able to record HD movies and has HDMI output.
Some key features for the Nikon Coolpix S80:
-14.1 megapixel image sensor
-5x optical zoom lens (35-175mm)
-Image stabilization
-3.5″ OLED screen
-720p HD movie mode
-HDMI Output
-Uses SD and SDHC memory cards
Photography Blog ends up giving the Nikon Coolpix S80 a "Recommended" rating with an overall score of 4 out of 5 possible stars. The S80 camera scores highest on design, a little lower on features and ease of use while it scores lowest on value for your hard earned money and image quality. The S80 has a very nice design and the touchscreen abilities can be useful, but there are a few shortcomings hindering it from getting a top score. The biggest shortcomings are a not very wide lens that starts at 35mm and you do not have much of manual controls. We hope that Nikon makes a better version when it comes to image quality with their next model in this series.
Read the full review of the here.