Nikon Coolpix P7000 test / review by CNET UK – compact with large sensor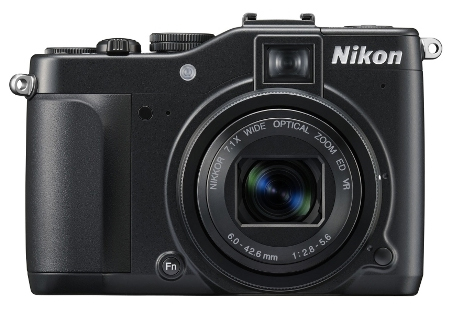 Nikon Coolpix P7000
CNET UK has reviewed a new digital camera from Nikon. The camera is called Nikon Coolpix P7000 and features a large image sensor (1/1.7-inch) so it seems Nikon this time has concentrated on image quality. Let us hear what the reviewer thinks about this Nikon compact.
Some key features for the :
-10.1 megapixel, large 1/1.7-inch CCD image sensor
-7.1x optical zoom lens (28-200mm)
-Image stabilization
-3″ LCD screen
-HD movie recording (720p)
-ISO up to 6400
-Uses SD and SDHC memory cards
CNET UK ends up giving the Nikon Coolpix P7000 a total score of 4 out of 5 possible stars. On the positive side we find aspects such as very good build quality, the design resembles a DSLR, dedicated buttons for several functions and the image quality is good. On the negative side there are a few issues like a hefty price tag, bulky design and it is not the easiest camera to use. Overall the P7000 seems like a very good compact camera with a few shortcomings.
Read the full review of the here.