Nikon COOLPIX L22 test / review by Camera Labs – affordable compact camera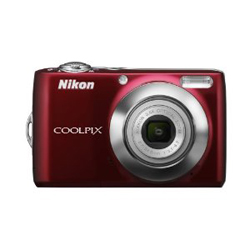 Nikon COOLPIX L22
Camera Labs has reviewed a budget compact camera from Nikon called Nikon COOLPIX L22. This Nikon camera comes at a very low price but comes with nice specifications such as 12 megapixels, a large 3″ LCD screen and video recording mode.
Some key features for the Nikon COOLPIX L22:
-12.1 megapixel image sensor
-3.6x optical zoom lens (37-134mm)
-3.0″ LCD screen
-Able to capture 640 x 480 movies with sound at 30fps
-Image stabilization
-Smart Portrait System
Camera Labs ends up giving the Nikon COOLPIX L22 a "Recommended" rating with an overall score at 82%. The Nikon camera scores highest on value for your money, a little lower on specifications and build quality while scoring lowest on image quality and handling. Since the camera comes at a very low price tag it gets a lot of bonus points for being affordable, but there are some downsides like poor performance in low lights, the stabilization is not working very well and the face detection does not always work. If you are looking for a cheap compact camera the L22 might be your choice.
Read the full review of the Nikon COOLPIX L22 digital camera here.