Manfrotto releases 3 new carbon fiber tripods in the CX – series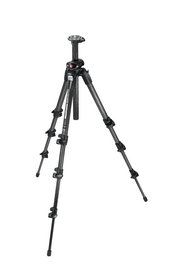 Manfrotto has announced that they are releasing 3 new carbon fiber tripods in March 2008.
The models 190CXPRO3, and 190CX3 varies in price and functionality. The 190CXPRO3 is an all carbon four-section tripod and the 190CXPRO3 is three-sectioned. The cheaper 190CX3 is three-sectioned with fiber carbon legs, an aluminum center column and an aluminum top plate.
The tripods are priced from $250 to $325 and will be released in March. Read more about them on the Manfrotto web site.