Epson Stylus Pro 3880 Inkjet printer test / review by Photography Blog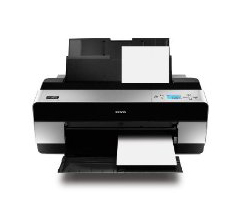 Epson Stylus Pro 3880
Photography Blog has tested the Epson Stylus Pro 3880 inkjet printer. This medium format Epson printer is a replacement for the popular 3800 so it will be interesting to see how this professional photo printer performs.
Some key features for the Epson Stylus Pro 3880:
-C Size (17″) printer
-8-color UltraChrome K3 Vivid Magenta ink
-UltraChrome HDR
-AccuPhoto HD2
Photography Blogs gives the Epson Stylus Pro 3880 a very good review by giving it 4.5 out of 5 stars. For people who want to make bigger prints the 3880 seem to be a very good choice, but if you already own the 3800 it might now be necessary to upgrade. I'm tempted myself to purchase this Epson product to make some prints of my pictures.
Read the full review of the Epson Stylus Pro 3880 printer here.

Comments