DIWA Labs tests Fujifilm FinePix S100FS superzoom digital camera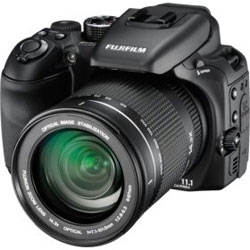 Fujifilm FinePix S100FS
DIWA Labs has tested Fujifilm's flagship compact digital camera model, the superzoom Fujifilm FinePix S100FS with an impressive 18x optical zoom (28-400mm equivalent).
Some key features for the FinePix S100FS:
-14.3x Fujinon manual optical zoom lens
-11 megapixels
-2.5″ tiltable LCD screen
-Image stabilization
DIWA Labs seems to be impressed by the quality of the pictures this camera is able to produce.
Read the full tests of the Fujifilm FinePix S100FS here.
The tests done by DIWA Labs are very technical so you need to read their test guide to understand the test results.