Canon IXUS 100 IS / PowerShot SD780 IS ELPH review / test by Camera Labs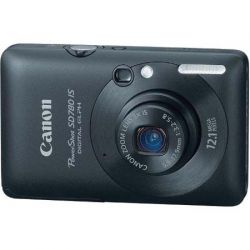 Canon IXUS 100 IS / PowerShot SD780 IS ELPH
Camera Labs has reviewed the compact camera Canon IXUS 100 IS (known as PowerShot SD780 IS ELPH in North America). The camera features a nice 12.1 megapixel sensor and image stabilization.
Some key features for the Canon IXUS 100 IS, PowerShot SD780 IS ELPH:
-12.1 megapixel sensor
-3x optical zoom lens (33-100 mm)
-2.5″ LCD screen
-image stabilization
-HD movie compatibility
-ISO sensitivity 80-1600
Camera Labs ends up giving the Canon compact camera an "82% Recommended" rating. The reviewer especially liked the design and feeling of the camera. It produces pretty good pictures, but the corners are a bit soft.
Seems like a camera that looks very good and has pretty average features.
Read the full review of the Canon IXUS 100 IS / PowerShot SD780 IS ELPH here.