Sony 100mm f/2.8 macro (SAL-100M28) lens review / test by Popzone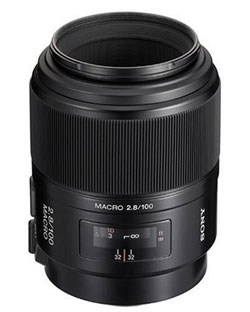 Sony 100mm f/2.8 macro
Popzone has reviewed the 100mm f/2.8 macro (SAL-100M28) lens from Sony. This lens was originally designed for Minolta DSLR's, but has been redesigned for the Sony Alpha mount.
Popzone ends up giving the Sony 100mm f/2.8 macro lens an ok review as the lens is able to produce very sharp pictures. The build quality is decent, but could been better and it is the same with the auto focus speed. There is also some chromatic aberrations in out of focus areas.
The price tag is a bit steep at about 580US$ so maybe one should look at alternative lenses before deciding on the Sony 100mm f/2.8 macro.
Read the full review of the Sony 100mm f/2.8 lens here.