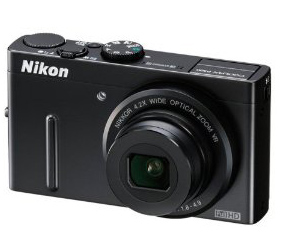 Nikon Coolpix P300
Photography Blog has tested a new compact camera from Nikon that is targeted at enthusiast photographers. The camera is called Nikon Coolpix P300 and features a bright wide angle zoom lens that starts at 24mm and full HD movie recording.
Some key features for the Nikon Coolpix P300:
-12.2 megapixel back-illuminated CMOS sensor
-4.2x optical zoom lens that starts at f/1.8 (24-100mm)
-3-inch 920,000-dot LCD scree
-ISO sensitivity from 160 to 3200
-Full HD 1080p video
Photography Blog ends up giving the P300 a "Recommended" rating and an overall score of 4 out of 5 possible stars. The Nikon camera scores highest on features and value for your money, while it scores a little lower on image quality, ease of use and design. This Coolpix camera has many nice features, but it lacks a few to be the perfect camera for enthusiast photographers including the lack of RAW-files, smaller sensor and the design could have been better. It is still a good compact camera especially if you look at the price tag.
Read the full review of the Nikon Coolpix P300 camera here.