Sigma DP2 preview pictures taken by Dpreview – ISO 100 to 800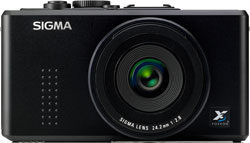 Sigma DP2
Dpreview has posted some interesting sample pictures taken with the Sigma DP2 Foveon camera. They have tested ISO sensitivities from 100 to 800, and also tested different color modes and pictures of different subjects.
Some key features for the Sigma DP2:
-14 megapixel Foveon sensor
-2.5″ LCD screen
-41mm f/2.8 lens
-ISO sensitivity from 50 to 1600
-weight 260 grams
Check out the sample pictures that Dpreview has taken with the Sigma DP2 here.