Nikon D300 DSLR in-depth review posted on dpreview.com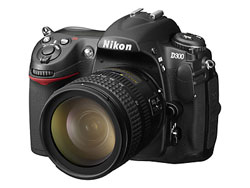 Nikon D300 DSLR
The owner of dpreview.com, Phil Askey, has finally reviewed the Nikon D300 DSLR. The wait was well worth because it is always a pleasure to read the in-depth reviews by dpreview.com.
Phil Askey ends up giving the Nikon D300 a very, very positive review.
He could not find any serious weak points with this camera and claims that the D300 is the best camera in the semi-professional DSLR class beating Olympus E3, Canon D40 and Sony A700. The review makes me really think about switching brand.
Read the extensive review here.