DIWA Labs tests Nikon Coolpix P6000 compact camera – 13.5 megapixel sensor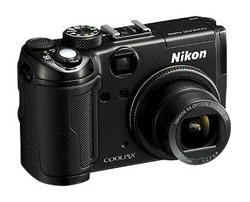 Fujifilm FinePix F60fd
DIWA Labs has tested the flagship compact camera from Nikon, the Nikon Coolpix P6000. This camera contains a sensor with a whole of 13.5 megapixels, built-in GPS and supports RAW files (a big plus in my opinion). The Coolpix P6000 is one of the most exciting compact cameras on the marked today.
Some key features for the Nikon Coolpix P6000:
-13.5 megapixel sensor
-4x optical zoom lens (28-112mm, f/2.7-5.9)
-Support for RAW file format
-2.7″ LCD screen
-Built-in GPS
-Optical viewfinder
Read all the tests of the Nikon Coolpix P6000 compact camera here.
The tests done by DIWA Labs are very technical so you need to read their test guide to understand the test results.