DIWA Labs tests 3 Nikon and 1 Tamron lens with Nikon D300 DSLR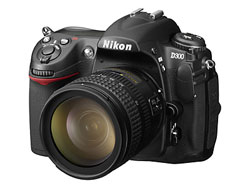 Nikon D300 DSLR
DIWA Labs has tested three Nikon and one Tamron lens on the Nikon D300 DSLR. The three Nikon lenses are AF-S DX Nikkor 17-55mm f/2.8G IF ED, AF-S DX 16-85mm f/3.5-5.6G ED VR and AF-S Micro Nikkor 60mm f/2.8G ED. The Tamron lens tested was the new Tamron AF 18-250mm f/3.5-6.3 Di II LD Aspherical (IF) Macro.
Read the full tests here.
The tests done by DIWA Labs are very technical so you need to read their test guide to understand the test results.