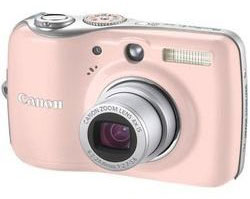 Canon Powershot E1
DIWA Labs has tested the consumer friendly Canon Powershot E1 compact camera that comes in several colors.
Some key features for the Canon Powershot E1:
-10 megapixel sensor
-6.2 – 24.8mm (35mm equivalent: 35 – 140mm) f/2.7-5.6 lens
-4x optical zoom
-2.5″ LCD screen
-ISO sensitivity from 80 to 1600
Read the full test of the Canon Powershot E1 camera here.
The tests done by DIWA Labs are very technical so you need to read their test guide to understand the test results.