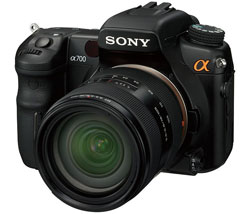 Sony Alpha A700
DIWA Labs has tested 3 new lenses with the Sony Alpha 700 dslr. The lenses are Carl Zeiss DT 16-80mm f/3.5-4.5 ZA, Sony 50mm f/1.4 and Sony 50mm f/2.8 Macro.
The tests done by DIWA Labs are very technical so you need to read their test guide to understand the test results.
Check out the full tests here.