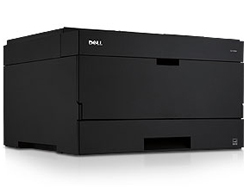 Dell 3330dn
Trusted Reviews has tested the Dell 3330dn Workgroup Laser printer. This professional Dell printer is a mono laser printer that is pretty expensive, but is it worth the price?
Some key features for the Dell 3330dn:
-Standard duplexing system
-Print speeds up to 40 pages per minute
-Print resolution up to 1200dpi x 1200dpi
-Possibility for expansions
Trusted Reviews ends up giving the Dell 3330dn a nice overall of 8 out of 10 points. The printer scores highest on print speed and print quality while scoring lower on value. The reviewer thinks Dell could have added some more features when you look at the price tag, but if you need a really fast printer the Dell 3330dn might be your right choice.
Read the full review of the Dell 3330dn Workgroup Laser printer here.