Sony DT 11-18mm f/4.5-5.6, SAL-1118 lens review by photozone.de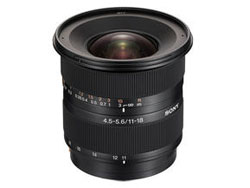 Sony DT 11-18mm f/4.5-5.6
Photozone.de has reviewed the only ultra-wide angle lens from Sony, the Sony DT 11-18mm f/4.5-5.6 SAL-1118. Although it says Sony on the lens it is really a modified Tamron 11-18mm lens.
Photozone.de give the lens a pretty poor review as the lens suffer from heavy distortion at 11mm and recommends looking at the alternatives from Sigma if you are interested in an ultra-wide lens for Sony DSLRs.
Read the full review here.