Sony Cyber-shot DSC-W150 compact digital camera review by Digital Camera Resource Page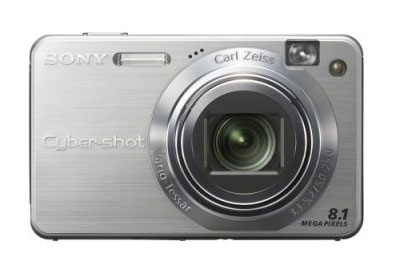 Sony Cyber-shot DSC-W150
Digital Camera Resource Page (DCRP) has reviewed the compact digital camera Sony Cyber-shot DSC-W150.
Some key features for the Cyber-shot DSC-W150:
-8.1 megapixels
-5x optical zoom lens by Carl Zeiss (30-150mm equivalent)
-2.7″ LCD screen
-Image stabilization
-Face detection
DCRP ends up giving the compact camera a good rating depending on what you want from a camera. The DSC-W150 is able to produce pictures of good quality, got a nice zoom range, useful image stabilization and compact metal body.
A big downside for many photographers is that the camera lacks manual controls making it hard to take pictures in different situations where you want full control of the settings. The camera also got some problems with noise reduction kicking in even at ISO 80 making the details a bid smudged.
All in all this seems like a good point and shot camera for simple photographing work.
Read the full review of the Sony Cyber-shot DSC-W150 here.