Sigma DP2 firmware version 1.02 released – improves autofocus and live view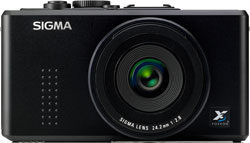 Sigma DP2
Sigma has released new firmware for their Sigma DP2 compact camera with a large Foveon sensor. Firmware version 1.02 improves the autofocus and makes it possible to access magnified live view with a button press in manual focus mode.
Some key features for the Sigma DP2:
-14 megapixel Foveon sensor
-2.5″ LCD screen
-41mm f/2.8 lens
-ISO sensitivity from 50 to 1600
-weight 260 grams
You can download and read more about the new firmware at the Sigma website.