Panasonic Lumix DMC-FZ40/FZ45 digital camera test / review by About.com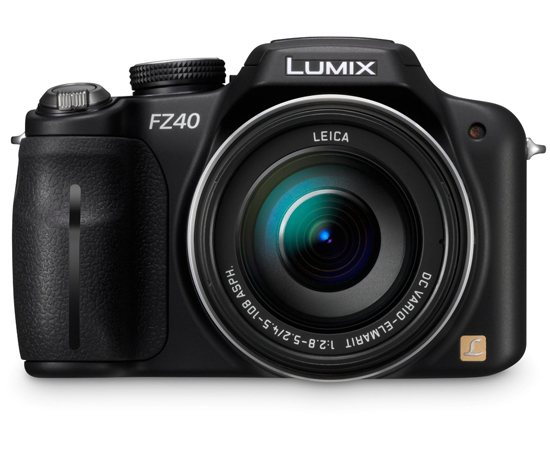 Panasonic Lumix DMC-FZ40/FZ45
About.com has reviewed a compact superzoom camera from Panasonic. The camera is called Panasonic Lumix DMC-FZ40 (known as Panasonic Lumix DMC-FZ45 in Europe) and has a very impressive zoom range that starts at 25mm and ends at 600mm.
Some key features for the Panasonic Lumix DMC-FZ40/FZ45:
-14.1 megapixel image sensor
-24x optical zoom (25-600mm)
-Optical image stabilization
-3″ LCD screen
-HD movies in AVCHD Lite format
-Intelligent Auto (iA) mode
-Uses SD and SDHC memory cards
About.com ends up giving the Panasonic Lumix DMC-FZ40/FZ45 an overall rating of 4 out of 5 possible stars. There are several positive points to the Panasonic camera including good image quality, a good mix of manual and automatic controls, feels like a DSLR camera, good menu structure and it has a viewfinder. There are a few negative aspects like you need to use a tripod to get steady shots at the long end of the zoom range, large size, some focus problems and beginners might not understand the manual aspects of the camera. Overall the FZ40 seems like a good superzoom camera.
Read the full review of the Panasonic Lumix DMC-FZ40/FZ45 digital camera here.