Panasonic Lumix DMC-FX37 test / review by Digital Camera Review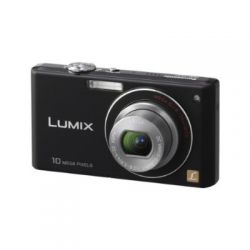 Panasonic Lumix DMC-FX37
Digital Camera Review has reviewed Panasonic Lumix DMC-FX37 compact digital camera. This is the follow up camera to the Lumix FX35.
Some key features for the Panasonic Lumix DMC-FX37:
-10 megapixel sensor
-5x optical zoom (25-125mm)
-2.5″ LCD screen
-ISO sensitivity 100-1600
-optical image stabilization
Digital Camera Review ends up giving the Panasonic compact a pretty good review. The Leica lens in this camera can produce pictures of high quality. Since the Panasonic Lumix DMC-FX37 features just a few slight improvements compared to the previous model and other camera brands has brought out very good camera, it seems like the FX37 does not deserve the best rating.
The Panasonic Lumix DMC-FX37 is still a very good ultracompact camera.
Read the full review of the Panasonic Lumix DMC-FX37 camera here.