International Consumer Electronics Show (CES) 2009 predictions by digitalcamerareview.com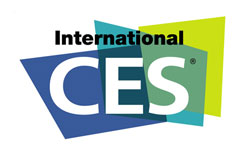 Digitalcamerareview.com has posted some predictions on their website about they think will happen at International Consumer Electronics Show (CES) 2009 in a couple of weeks in Las Vegas, USA. The main prediction is that due to the world economics there will be less new offerings this year at CES. This means most camera makers will concentrate on promoting their exciting line up instead of introducing new cameras.
The exceptions might be Olympus and Kodak that is known to release new products during the CES instead of during PMA where many of the other camera makers introduce their new cameras.
Digitalcamerareview.com also speculate that Samsung will have something up their sleeve with maybe a new Full Frame sensor and / or a new micro system that will compete with micro Four Thirds.
Read the predictions from Digitalcamerareview.com on CES 2009 in full here.