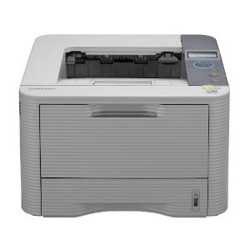 Samsung ML-3310ND
CNET UK has tested a mono laser printer from Samsung. The printer is called Samsung ML-3310ND and Samsung claims it is able to print up to 31 pages per minute. Let us hear what the reviewer thinks about this laser printer.
Some key features for the Samsung ML-3310ND:
-Print speeds up to 31 pages per minute
-250-sheet paper tray
-USB and ethernet connectivity
CNET UK ends up giving the ML-3310ND an overall score of 3.5 stars out of 5 possible. On the positive side the reviewer finds aspects such as fast print speeds, good print quality and it does not cost much to print. On the negative side there are a couple of points including very small display and it can be a bit hard to connect the printer to a network. If you can cope with the technical difficulties this might be your mono laser printer of choice.
Read the full review of the Samsung ML-3310ND mono laser printer here.